The National Championship 2020 official title is 2020 College Football Playoff National Championship. It is a college football bowl game which will conclude the national champion in the NCAA Division I Football Bowl Subdivision. The CFP National Championship Game 2020 will be the real moment of truth to find out which team does deserve the crown for the 2019 season. As the conclusion of the 2019 season, you will not want to miss it if you are an avid fan of the teams involved in the competition.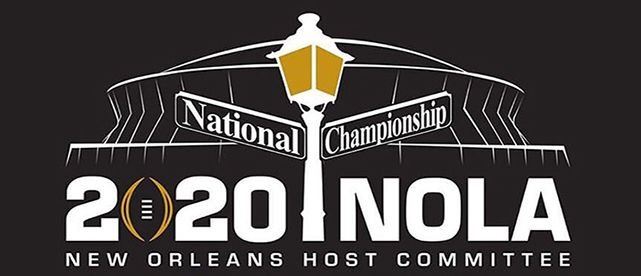 The National Championship 2020 will happen on January 13, 2020, at Mercedes-Benz Superdome in New Orleans, Louisiana.
Back then, the officials announced Mercedes-Benz Superdome in New Orleans to be the host site of the National Championship 2020. It happened five years ago and the fans can be happy because it will take place as planned.
The National Championship 2020 game will be the place to meet the winners of the 2019 Fiesta Bowl and 2019 Peach Bowl. The officials have announced the playoff seedings and New Year's Six bowl matchups back then on December 8, 2019. It is great news for folks who are living in New Orleans since they will be able to attend the venue to root for their favorite team.
The US TV coverage has been confirmed. You can follow all of the actions on Network ESPN and ESPN radio. The announcers will be Chris Fowler who is in charge with the play-by-play information. Meanwhile, the analyst of the event will be Kirk Herbstreit.
Mercedes-Benz Superdome is the place of Allstate Sugar Bowl. It is a part of New Year's Six, as the annual bowl game the Big 12 Plays the SEC.
If you are not up to follow the event through your display screen, you will probably want to attend the venue. Since the date is fast approaching, it is important to reserve your seats as soon as possible before the tickets are running out of stocks. When browsing around, you will come across tons of sites which provide the tickets. But keep in mind to focus only on the official tickets providers for your safety.
The best way to purchase tickets is to eliminate the guesswork and focus only on the official sites. It can be the official site of your favorite team, or the official site of the organizer. Purchase the best seat level to get your strategic place. The better your favorite team does the higher demand for the tickets. So, make sure you claim your tickets as soon as possible.